Connecting the Drops: On Air
Now bringing you the reporting you crave over the radio airways with extras and archives on our website. Visit the audio archives or listen to the latest episode on the planning that has ensued after the September 2013 flooding in northeastern Colorado: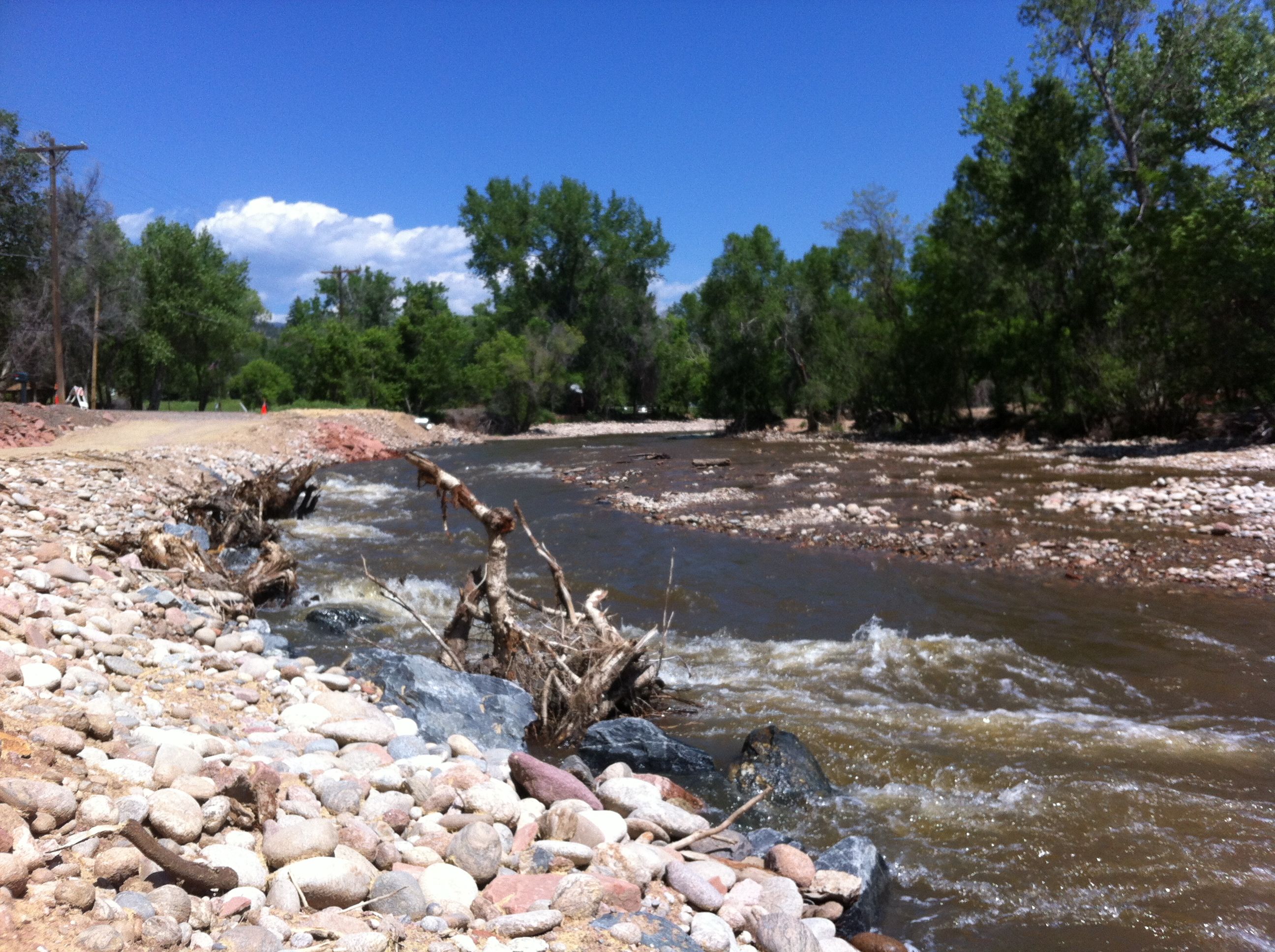 Learn more about the September 2013 flooding in Colorado through the latest issue of Headwaters. Read about what happened in September, recovery efforts and opportunities, living with risk and more. Visit the flood issue on our website here.
Order Headwaters. This email address is being protected from spambots. You need JavaScript enabled to view it. for your complimentary copy, or become a member to receive an annual magazine subscription.
Water 101 fact sheets are one-page references available free for distribution. Hand out when giving presentations, teaching classes or for personal reference. Explore the basics of drought, and wildfire, or read through a series of water conservation fact sheets that highlight the green industry's recommendations. Visit our Climate and Drought page to learn more.
Colorado Foundation for Water Education
COMING THIS AUGUST... Citizen's Guide to Colorado's Transbasin Diversions. This guide will explore the history, negotiations, costs and benefits of these projects from an historical and current point of view.
Place your pre-orders of 25 copies and more using this form, or check our online store later this summer.
Want to know more about Transbasin Diversions? CFWE is organizing a panel during the Colorado Water Congress Summer Conference for Friday, August 22 in Snowmass. Learn more about the conference and register here.
Let's see some pictures! The Colorado Foundation for Water Education's photo contest is BACK! We're publishing your best images in the next glossy edition of Headwaters magazine. We want images that feature Colorado's Eastern Plains. Think big sky, tall grasses, agriculture, recreation and more. The winning photo will be featured on a full one-page vertical spread toward the front of the magazine and the winner will receive a free subscription to Headwaters-- that subscription can be transferred to a friend or family member. Review contest rules and This email address is being protected from spambots. You need JavaScript enabled to view it. ! Submission deadline is September 5.
Want to learn about CFWE? Watch this...
We're increasing the amount, quality and effectiveness of water education. Local water educators will thrive with tools, trainings and collaborations that are relevant, accessible and simple to implement. Learn about the Network here or join us for:
July 30: Water Festival Season Debrief 9 am-12 pm at MSU Denver. Register here
Colorado has arrived at an unprecedented point in water history, one where dialogue and consensus among water leaders is leading to a comprehensive plan to address our state's water challenges. CFWE is proud to support understanding of Colorado's Water Plan and the Basin Implementation Plans. Learn about CFWE's involvement here.
Join the Discussion The most effective way to get involved is to be engaged in your Basin Roundtable. Learn more about when your Roundtable meets, who represents your basin, and what's going on with Colorado's Water Plan visit www.coloradowaterplan.com

Back in November, you may have seen the Buzzfeed post where Brits were asked to label the United States, with hilarious...

MSU Denver students, along with advice from Denver Water and the One World One Water Center for Urban Water Education...

Colorado ski areas got some "fresh powder" in late June in the form of a proposed US Forest Service water rights...