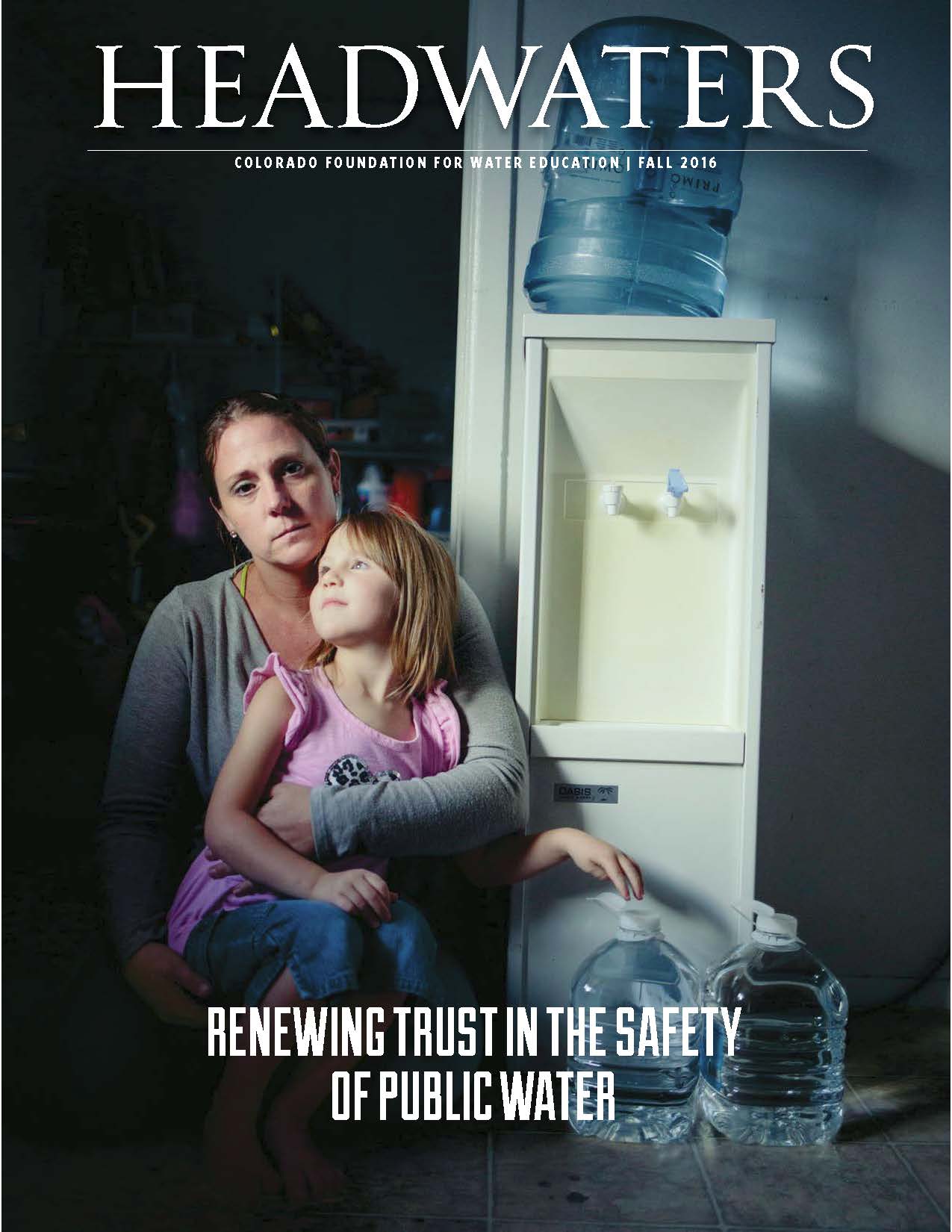 Explore the link between safe water and public health. This issue looks at the law and policy governing safe drinking water; monitoring and evaluating the health risks of as-yet-unregulated contaminants; rural water challenges; and considerations in pursuing increased water reuse. Browse articles and find a flipbook of the magazine here.
Bringing you the reporting you crave over the radio airways with extras and archives on our website. Visit the audio archives or listen to the latest story on restoring the Big Thompson and its economy:
CFWE's NEW updated Citizen's Guide to Colorado Water Conservation looks at water conservation technologies, incentive programs, regulations and policies in every sector including municipal, commercial and industrial, and agriculture.
A trusted reference for those who need a balanced overview of the opportunities and challenges in Colorado water conservation today. Read more and order yours here.
Colorado Foundation for Water Education
| | |
| --- | --- |
| Thank you to all who applied for the 2017 class of Water Leaders! The application period has now closed. We're reviewing applications and look forward to announcing the next class. This highly competitive program is recognized as the premier professional development course for the water community in Colorado. Since 2006, the program has provided training in conflict resolution, communication, management, and much more to participants across the state. The program focuses on individual growth. Participants receive extensive training in skills related to navigating conflict and diversity, leading self and others, and effective management and problem-solving tactics. Learn more here. | |
Want to learn about CFWE? Watch this...
Sign Up for Headwaters Pulse e-news
And view the latest issue of the monthly newsletter here.
The Colorado Foundation for Water Education Blog

  There is a high likelihood that at some point in your life, you have used a product containing fluoride....

Originally posted on Coyote Gulch: Sometimes you go round and round, search and search, and come back home! Greg Hobbs...

When you hear the word "farmer," what is the first thing that comes to mind? Most people have a preconceived...
Webinar: Paying for What's Ahead
In August 2016 CFWE and CWC partnered to offer a webinar: Paying for Colorado's Water Future. Watch the recording to learn about the challenge and potential for Colorado to find the billions of dollars necessary to fund its water future and pay for what's ahead. With speakers April Montgomery, Ben McConahey, and Eric Hecox.