2017 President's Reception!
Tickets are now available!
Friday May 12 - 6 PM
Denver Art Museum
Award Recipients:
Eric Kuhn, Colorado River District
Diane Hoppe Leadership Award
Drew Beckwith, Western Resource Advocates
Emerging Leader Award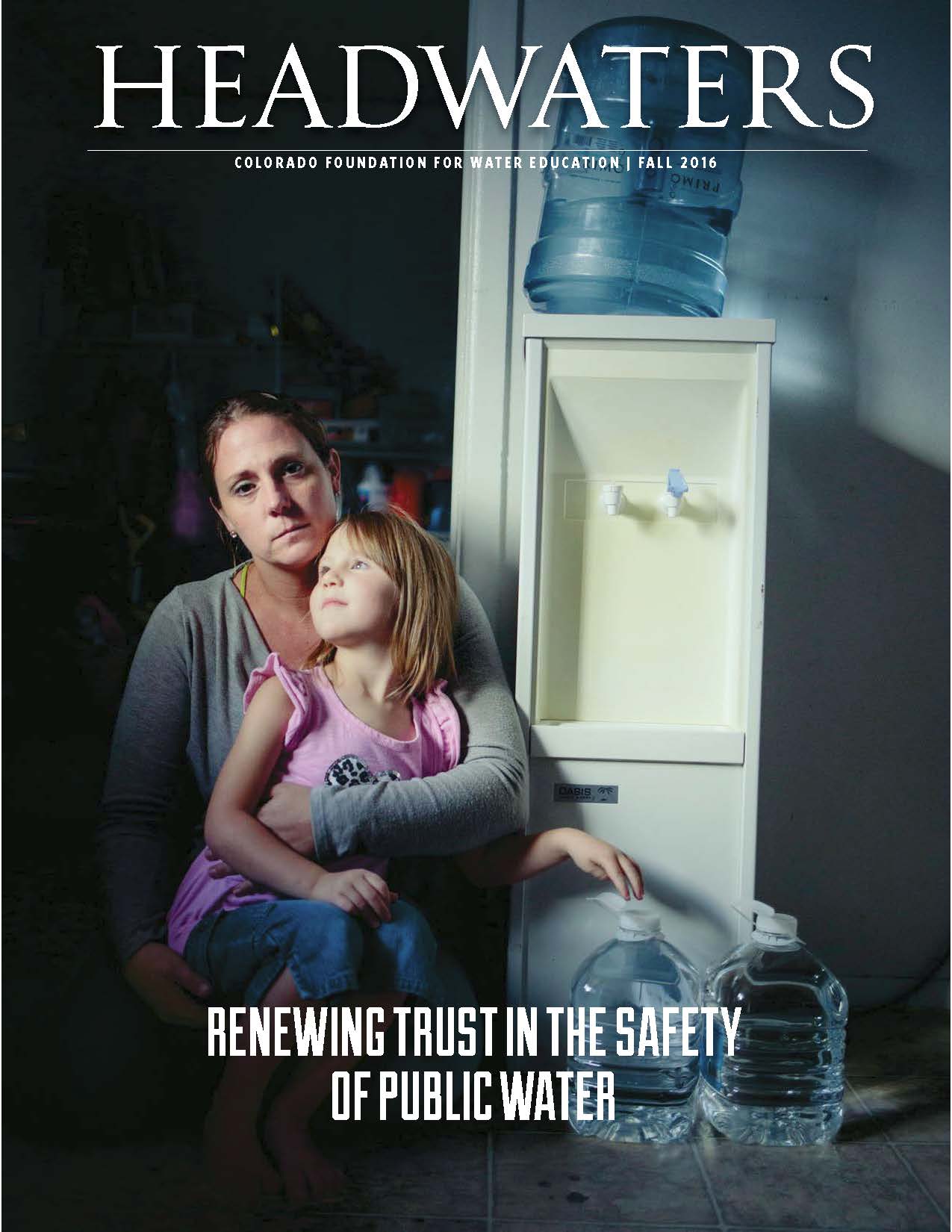 Explore the link between safe water and public health. This issue looks at the law and policy governing safe drinking water; monitoring and evaluating the health risks of as-yet-unregulated contaminants; rural water challenges; and considerations in pursuing increased water reuse. Browse articles and find a flipbook of the magazine here.
Bringing you the reporting you crave over the radio airways with extras and archives on our website. Visit the audio archives or listen to the latest story on fluoridated water and public health: .mp3&autostart=0&autoreplay=0&showtime=1" />
Colorado Foundation for Water Education
On June 6 and 7, get on your bicycle and join us for a half day bike tour. Offered in partnership by the Barr Lake and Milton Reservoir Watershed Association, Colorado Stormwater Council and CFWE, with support from the Colorado Department of Public Health and Environment, we'll pedal along the South Platte River from Johnson Habitat Park to Riverside Cemetery to discover how groups are reclaiming, using and protecting urban waterways. See water quality improvement projects, learn about stormwater monitoring, history, recreation along the creek, community education, and long-term watershed and urban planning efforts including the North Denver Cornerstone Collaborative. Registration is free but required. Click the links below to reserve your spot:
June 6, 9:00 a.m.-1:00 p.m.
June 7, 1:00 p.m.-5:00 p.m.
Learn and connect with your community with the Water Educator Network!

Network members have events scheduled throughout spring and summer 2017. Learn more about and join the network here, or check out these events:
Various professional development opportunities for teachers will be offered around this state this summer find some of those offerings here.
Sign Up for Headwaters Pulse e-news
And view the latest issue of Headwaters Pulse, CFWE's monthly e-newsletter here.
The Colorado Foundation for Water Education Blog

Ferril Lake in Denver's City Park is a favorite summer stop for those looking to relax in the sun or...

Each year brings warnings of drought and with it, the implementation of water conservation measures. How do climatologists know if...

Today is World Water Day 2017! In 1993, March 22 was designated as World Water Day by the United Nations...