2017 President's Reception!
Tickets are now available!
Friday May 12 - 6 PM
Denver Art Museum
Award Recipients:
Eric Kuhn, Colorado River District
Diane Hoppe Leadership Award
Drew Beckwith, Western Resource Advocates
Emerging Leader Award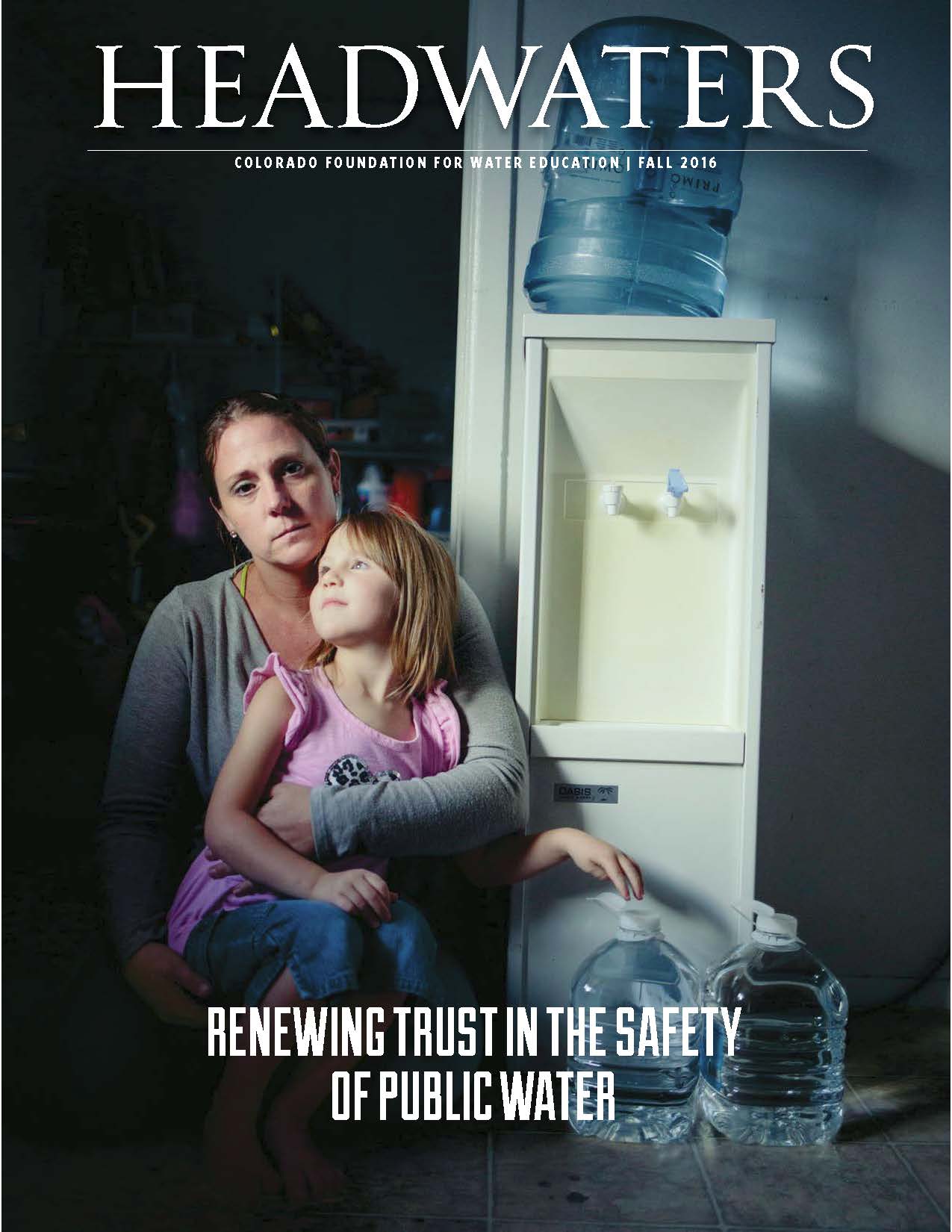 Explore the link between safe water and public health. This issue looks at the law and policy governing safe drinking water; monitoring and evaluating the health risks of as-yet-unregulated contaminants; rural water challenges; and considerations in pursuing increased water reuse. Browse articles and find a flipbook of the magazine here.
Bringing you the reporting you crave over the radio airways with extras and archives on our website. Visit the audio archives or listen to the latest story on fluoridated water and public health: .mp3&autostart=0&autoreplay=0&showtime=1" />
Colorado Foundation for Water Education
Sign Up for Headwaters Pulse e-news
And view the latest issue of Headwaters Pulse, CFWE's monthly e-newsletter here.
The Colorado Foundation for Water Education Blog

Today is World Water Day 2017! In 1993, March 22 was designated as World Water Day by the United Nations...

By Ralf Topper HB 17-1076 is currently making its way through the legislative process having passed the House and the...

The Colorado Foundation for Water Education is excited to announce its 2017 Water Leaders class, as participants ready for their...